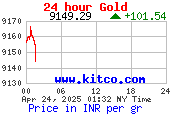 Amazing facts - Ruby
Rubies that are formed in marbles have a very good bright red colour.
read more >>

Check the Current Diamond Cost Price
How to identify Synthetic Diamonds
Synthetic diamonds are different from natural diamonds in various ways and these properties can help in segregating them from each other. Since the synthetic diamonds are produced in a laboratory, they do not have the same level of inclusions and properties as the natural ones.
How to identify an Amber Gemstone
Amber as a gemstone has many different imitations. So, if you are out in the market shopping for a piece of genuine amber, how do you spot if the one you like is genuine or fake? Read this interesting article which will guide you in this process and help you make the right choice.
Tourmaline
Tourmalines have been extensively used in jewelry for centuries. The beautiful tourmaline gemstone owes its name to the Sinhalese word Toramalli, which means colorful. A parcel of colorful tourmaline gemstones was sent to Amsterdam from Sri Lanka by mistake and thereafter the Sinhalese name stayed on. One can find this gemstone in every colour we can think of.
Gemstone info >>
News and links from the Jewelry Industry
Monday October 16, 2017