Which is the Best Fabric for a Skirt?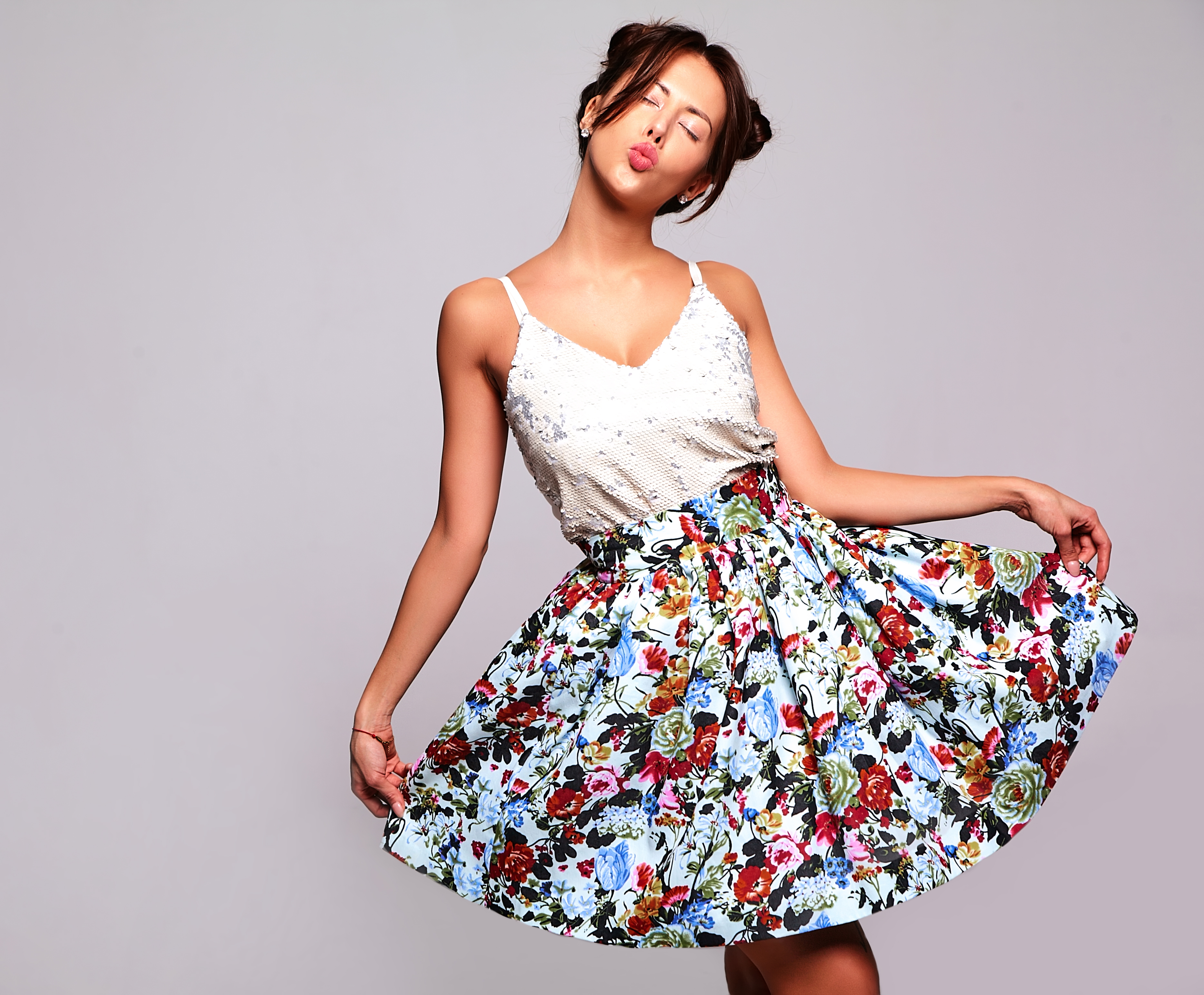 Skirts are a timeless piece of fashion, versatile enough to be dressed up or down for various occasions. The fabric you choose for a skirt can significantly influence its drape, comfort, and overall look. While there isn't a one-size-fits-all answer, understanding the properties of different fabrics can help you make an informed decision. Here's a guide to some of the most popular skirt fabrics and their benefits:
1. Cotton:
Advantages: Cotton is known for its breathability, softness, and comfort. It's a natural fiber that's perfect for everyday wear and can be found in various weaves and finishes.
Types: Denim (ideal for casual jean skirts), poplin (crisp and often used for structured skirts), and seersucker (lightweight with a puckered appearance).
2. Linen:
Advantages: Linen is another natural fiber that's lightweight and breathable, making it a favorite for summer skirts. It has a unique texture and a relaxed vibe.
Drawbacks: It wrinkles easily, which can either add to its charm or be seen as a disadvantage based on personal preference.
Linen skirt can be combined with different coats & jacket and accessories.
3. Wool:
Advantages: Wool is warm and often used for winter skirts. It drapes beautifully and can be found in various weights.
Types: Tweed (textured and rugged) and worsted wool (smoother and used for more formal skirts).
4. Silk:
Advantages: Silk is luxurious, lightweight, and has a natural sheen. It drapes elegantly, making it perfect for flowy, feminine skirts.
Drawbacks: It's delicate and may require special care, like hand washing or dry cleaning.
5. Polyester and Blends:
Advantages: Polyester is durable, wrinkle-resistant, and retains color well. It's often blended with natural fibers to combine the best properties of both.
Drawbacks: Being synthetic, it may not be as breathable as natural fibers.
6. Rayon (or Viscose):
Advantages: Rayon is soft, has excellent drape, and mimics the feel of silk but at a more affordable price point. It's often used for flowy skirts.
Drawbacks: Can wrinkle easily and might shrink if not cared for properly.
7. Jersey Knit:
Advantages: This stretchy fabric is perfect for body-hugging skirts like pencil skirts or maxi skirts. It's comfortable and often used for casual wear.
Drawbacks: Might not be as durable as some woven fabrics.
8. Leather and Faux Leather:
Advantages: Leather skirts are edgy and stylish. They can be a statement piece in a wardrobe.
Drawbacks: Genuine leather requires special care and can be expensive. Faux leather offers a more affordable alternative but may not feel as luxurious.
9. Tulle:
Advantages: Tulle is a net-like fabric often used for ballet skirts or layered skirts. It adds volume and a whimsical touch.
Drawbacks: It can be scratchy if not lined properly.
Conclusion:
The best fabric for a skirt depends on the desired style, occasion, and personal preference. Whether you're looking for something casual for a day out or a more formal piece for a special event, understanding the properties of these fabrics will ensure you choose a skirt that's both stylish and comfortable.