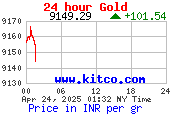 Amazing facts - Diamond
A diamond worker has to process about a ton of diamond ore to get around 0.30 cts of rough diamond.
read more >>

Check the Current Diamond Cost Price
Diamond cutting centers across the world
The cutting process is obviously one of the most important steps in the journey of a diamond from a rough and raw diamond to a polished and glittering one. Just as there are specific locations where diamond mines have been located, there are various centers across the world known for their diamond cutting expert resources.
Kashmir Sapphires- The Real Story
Kashmir sapphires were first discovered as the result of a landslide between 1879 and 1882 in the Kudi valley near the hamlet of Sumjam in the Padar region of Kashmir in the Himalayas. With their cornflower blue color and a slight milky appearance, Kashmir sapphires are considered to be the most beautiful gemstones.
Peridot
For three millennia, a small desolate and forbidden island in the Red sea has been exploited for peridots. From the port of Ras Banas in Egypt small boats are still used to cross the more than thirty miles of shark infested water to reach this island called Zabargad, Arabic for this deposits of mineral olivine, from which the gem material for peridot stones is obtained.
Gemstone info >>
News and links from the Jewelry Industry
Wednesday August 23, 2017