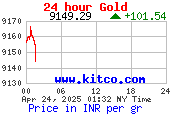 Amazing facts - Turquoise- Stabilized
Polymer-impregnated turquoise is also known in the trade as stabilized turquoise.
read more >>

Check the Current Diamond Cost Price
Diamond cutting centers across the world
The cutting process is obviously one of the most important steps in the journey of a diamond from a rough and raw diamond to a polished and glittering one. Just as there are specific locations where diamond mines have been located, there are various centers across the world known for their diamond cutting expert resources.
Facts about diamond simulants
Diamond simulants are basically gems that look like the diamond but in reality are neither natural diamonds nor those that are produced synthetically. The popularity and appeal of the diamond are responsible for the numerous diamond simulants that are floating in the market today.
Tourmaline
Tourmalines have been extensively used in jewelry for centuries. The beautiful tourmaline gemstone owes its name to the Sinhalese word Toramalli, which means colorful. A parcel of colorful tourmaline gemstones was sent to Amsterdam from Sri Lanka by mistake and thereafter the Sinhalese name stayed on. One can find this gemstone in every colour we can think of.
Gemstone info >>
News and links from the Jewelry Industry
Tuesday October 24, 2017