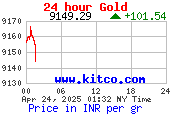 Amazing facts - Opal-supply
Over 90 percent of world`s total opal supply comes from Australia.
read more >>

Check the Current Diamond Cost Price
Calibrated antique cut diamonds - are they really worth it?
There is a large difference between the overall affect that an antique cut diamond has as compared to the brilliance of modern cut diamonds. While antique cut diamonds exude a certain subtle panache, the modern cuts provide a brilliance that is unparalleled in its own intense way.
Ideas to promote your jewelry business
Advertising is extremely important for all businesses, irrespective of whether they are local small stores or whether they are part of large business units operating at a national or international level. Effective advertising creates awareness and maintains a positive image of the store. While you may spend your millions on the media side of a campaign, the effectiveness of the campaign depends on the idea and the content.
Aquamarine
The deep sea blue colour aquamarine gemstone is a transparent variety of the mineral group beryl. This gem stone is found in colors that vary from bluish-green to greenish-blue to blue, and its trace element is iron. This gem stone was first mined in Brazil.
Gemstone info >>
News and links from the Jewelry Industry
Monday March 27, 2017