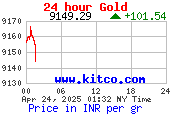 Amazing facts - GIA scale
Did you know why the GIA scale of diamond colour starts from 'D' ?
read more >>

Check the Current Diamond Cost Price
Handling Diamonds The Proper Way
Many people who trade in diamonds do not realize that the manner in which you handle your diamonds and diamond jewelry can actually impact the jewelry business. There is a very simple and basic reason why this is true.
How to identify Synthetic Diamonds
Synthetic diamonds are different from natural diamonds in various ways and these properties can help in segregating them from each other. Since the synthetic diamonds are produced in a laboratory, they do not have the same level of inclusions and properties as the natural ones.
Peridot
For three millennia, a small desolate and forbidden island in the Red sea has been exploited for peridots. From the port of Ras Banas in Egypt small boats are still used to cross the more than thirty miles of shark infested water to reach this island called Zabargad, Arabic for this deposits of mineral olivine, from which the gem material for peridot stones is obtained.
Gemstone info >>
News and links from the Jewelry Industry
Sunday August 28, 2016