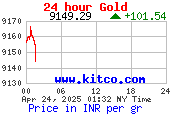 Amazing facts - Pure Gold
Pure gold is so soft that it is rarely used in its pure 24 karat form, so it is mixed with silver and copper for use in jewelry.
read more >>

Check the Current Diamond Cost Price
Buying Natural Alexandrite Gemstones on ebay.com
Alexandrite is one of the most rare and expensive gemstones that has grabbed the attention of the gemstone community since the beginning. Its amazing color changing quality has attracted many gem lovers. However as much as the demand keeps soaring everyday, the supply of alexandrite is somewhat not sufficient to meet the demand because most of the initial alexandrite producing deposits have either exhausted or stopped mining for various reasons.
Using A Microscope For Assessing Diamond Clarity
Even though many gemologists use a microscope to assess the clarity of a gem or a diamond, gemological experts prefer to start with using a loupe when they start and then have a detailed look with a microscope. This is specifically so because when you use a loupe, handling the diamond becomes far easier.
Garnet Group
There are around twenty species of garnets. However, only five to six of them are commercially used for the jewelry making. They are Pyrope, almandine, grossularite, anderdite, spessartite and uvarovite. Again out of these uvarovite crystals are very small and are very rarely used in jewellery.
Gemstone info >>
News and links from the Jewelry Industry
Sunday January 22, 2017