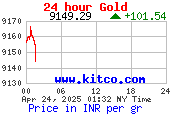 Amazing facts - Ruby-Heat Treatment
Many times the heat treatment on rubies is called as a continuation of the natural process as itís become so common. However, this is just a marketing strategy.
read more >>

Check the Current Diamond Cost Price
Handling Diamonds The Proper Way
Many people who trade in diamonds do not realize that the manner in which you handle your diamonds and diamond jewelry can actually impact the jewelry business. There is a very simple and basic reason why this is true.
Calibrated antique cut diamonds - are they really worth it?
There is a large difference between the overall affect that an antique cut diamond has as compared to the brilliance of modern cut diamonds. While antique cut diamonds exude a certain subtle panache, the modern cuts provide a brilliance that is unparalleled in its own intense way.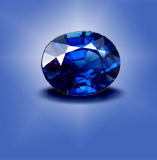 Blue Sapphire
The word Sapphire is derived from Sapphirus, which is Latin for blue. When the word sapphire is used it actually means blue sapphire. The sapphire actually exists in various other brilliant colors like yellow, orange, pink, purple and green. These sapphires are called fancy sapphires.
Gemstone info >>
News and links from the Jewelry Industry
Tuesday September 19, 2017