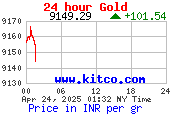 Amazing facts - Diamond sorting
One should not drink coffee or any high caffeine drink before colour grading of diamonds.
read more >>

Check the Current Diamond Cost Price
Facts about diamond simulants
Diamond simulants are basically gems that look like the diamond but in reality are neither natural diamonds nor those that are produced synthetically. The popularity and appeal of the diamond are responsible for the numerous diamond simulants that are floating in the market today.
Important uses of diamonds that we did not think of
Most of us think of a diamond as an expensive gem that is used in jewelry; a gem that enhances the beauty of a lady`s finger or her neckline. Not many can think of this brilliant piece as an essential part of machinery. The two aspects of this gem are so diverse in association and nature that one does not really associate the two uses with each other.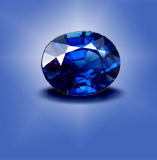 Blue Sapphire
The word Sapphire is derived from Sapphirus, which is Latin for blue. When the word sapphire is used it actually means blue sapphire. The sapphire actually exists in various other brilliant colors like yellow, orange, pink, purple and green. These sapphires are called fancy sapphires.
Gemstone info >>
News and links from the Jewelry Industry
Monday September 26, 2016